WHAT THEY WERE WEARING FASHION SHOW FUNDRAISER & SILENT AUCTION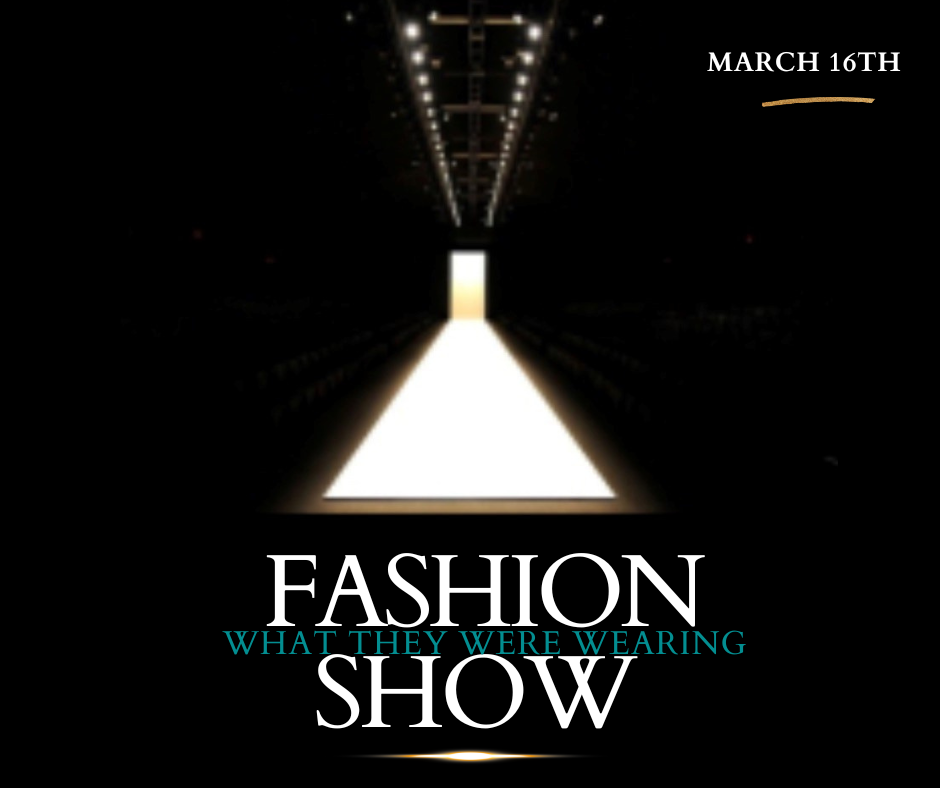 "What They Were Wearing" has a double denotation. First, the event is a fashion show and models will be showcasing a variety of spring lines from many local retailers. Second, the name dispels a victim-blaming myth that types of clothing somehow invite a sexual assault. Victims of sex crimes are never responsible for their attack. Survivors of rape/sexual assault are often asked, "What were you wearing?" We need to stop asking this!
Visit The Fashion Show Event Page to Learn More
More than a dozen local celebrity models will strut their stuff at the event, which will also include a silent auction.
DETAILS OF THE EVENT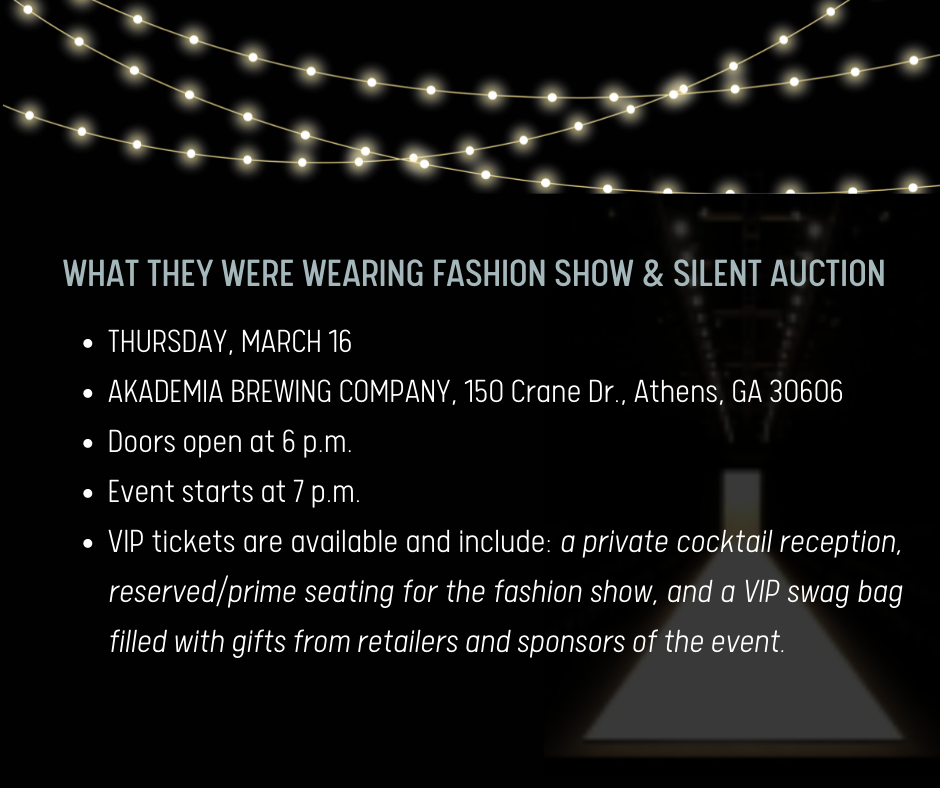 How You Can Make a Difference
Become a Sponsor
Be a Retailer
Support a Model
Attend the Event
Donate
---
Become a Sponsor
There are several levels of sponsorship available for the What They Were Wearing Fashion Show, including:
Exclusive Presenting Sponsor
Diamond
Platinum
Gold
Silver
Bronze
Silent Auction Sponsor
In-Kind Sponsor
If you are interested in becoming a sponsor and would like more information on the various sponsorship levels, please visit our Sponsorship Information Page. You can click the link in the box below to sign up or text WTWWSponsor to 91999.
Be a Retailer
Our featured retailers will have the opportunity to showcase their spring line in the What They Were Wearing Runway Show. Please visit our Retailer Information Page for more information on how you can be a featured retailer. You can also click the link in the box below to register or text Retail to 41444.
Support Your Favorite Model
If you are interested in supporting your favorite model, click the link in the box below or text Model to 71777 and choose your favorite model from the list to support them. If you are a model or interested in becoming one and need more information, please visit our Model Information Page.
Sponsor
Become a featured sponsor.
---
Retailer
Become a Featured Retailer.
---
Model
Support your Favorite Model.
---
---
Attend the Fashion Show
Space is limited and this event will sell out. Purchase your tickets today. VIP Tickets also available.
All Proceeds from the What They Were Wearing Fashion Show Fundraiser and Silent Auction will benefit SANE, Inc.
Important Links and Other Information
Event Page: https://igfn.us/e/uA9D_Q
Volunteer Sign Up: https://igfn.us/form/CYiz3w (If you're interested in participating, but can't be a sponsor, model, or retailer) or text WTWWVolunteer to 91999
General Donations can be made by texting WTWW to 41444.
---
Silent Auction
If you would like to donate an item to our Silent Auction you can text WTWWAuction to 41444 and fill out the form. You can also click here.
OUR SPONSORS