Join us at The Oconee County Civic Center on November 14 from 11:30 a.m. – 1 p.m. for the Annual Survive to Thrive luncheon and Silent Auction.
Meet Our Guest Speaker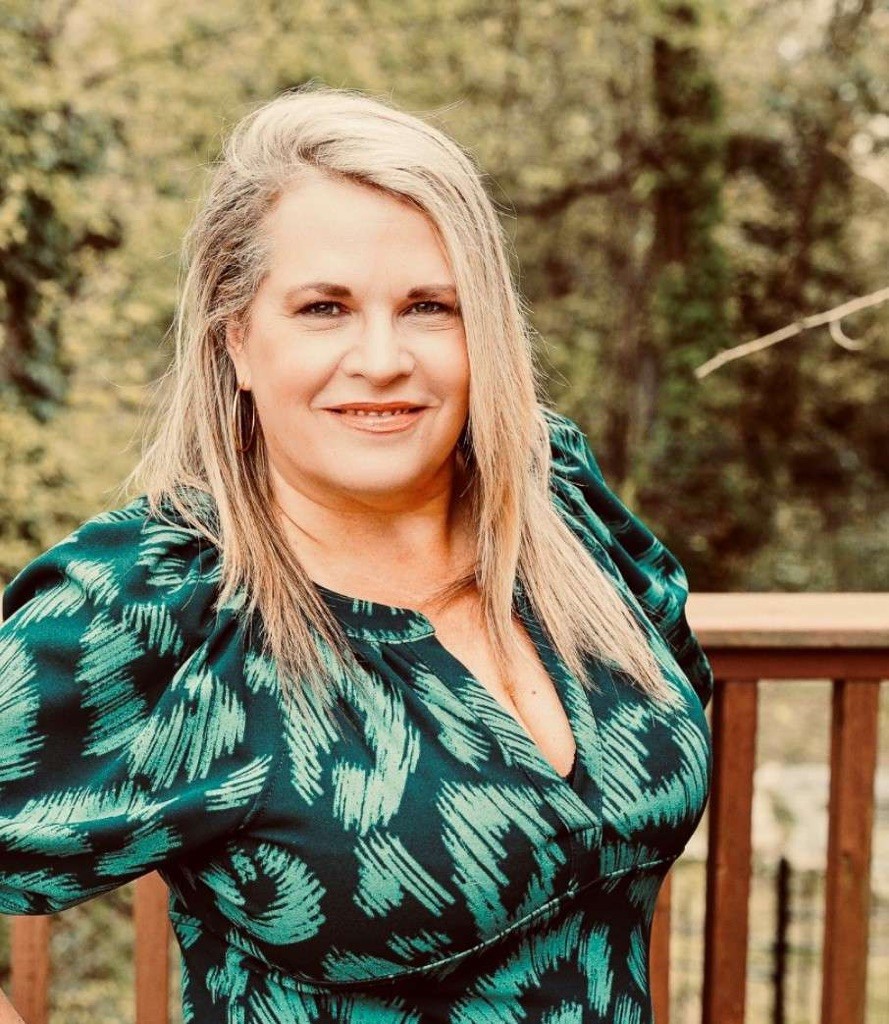 Amy Hutsell is the Program Director for the Sexual Assault, Child Abuse, and Human Trafficking Unit with Georgia's Criminal Justice Coordinating Council. She and her team have competitively secured over $15,000,000 in federal and private foundation assistance for the state of Georgia's criminal justice initiatives. She is a sought-after speaker for state and national training events and conferences. She oversees the Georgia Sexual Assault Response Team (SART) Project which provides technical assistance and best practices training to Georgia's 50 judicial circuits and 159 counties. She also chairs the State SART Expert Committee, which provides guidance in the development of resources, such as sexual assault guidelines and model protocols. One such resource, The Georgia SART Guide, is used across Georgia by law enforcement, Sexual Assault Nurse Examiners (SANEs), victim advocates, prosecutors, and judges. Amy also oversees the state Sexual Assault Kit project which has successfully addressed the state's sexual assault kit backlog and developed a statewide sexual assault kit (SAK) tracking system. She established and oversees the Georgia Sexual Assault Kit Initiative (SAKI) Task Force which has provided answers to victims and families of cold case sexual assaults and sexually motivated homicides. In that capacity, she worked with the FBI, Texas Rangers, and local law enforcement in identifying Georgia cases associated with Samuel Little, identified as the country's most prolific serial killer. Click here to learn more about Amy.
How You Can Make a Difference:
___________________________________________________________________________________________________________________
Sponsor The Event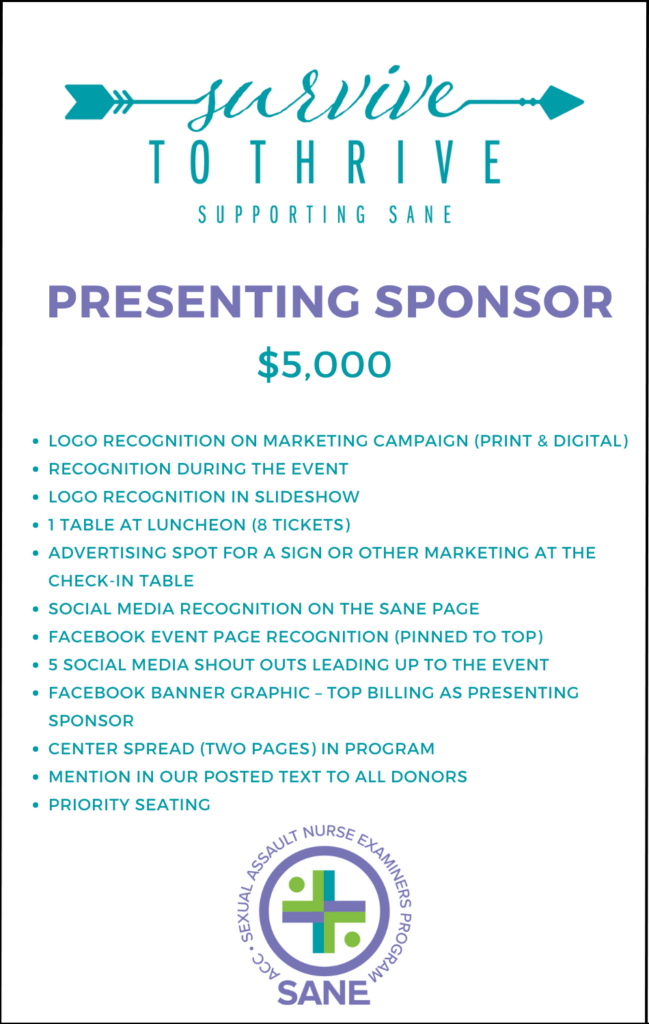 Host a Table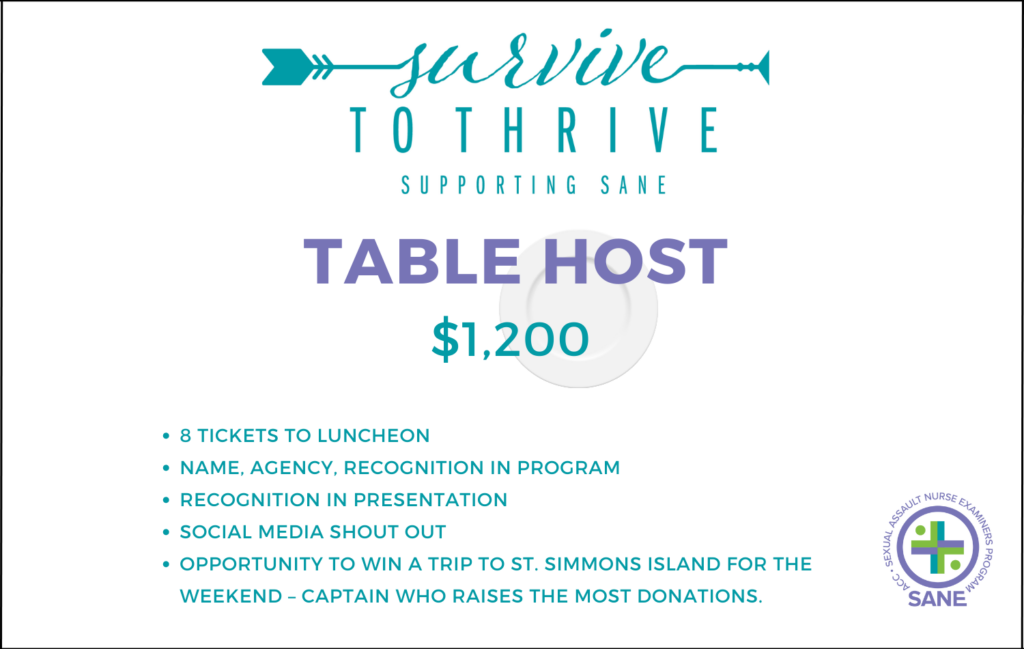 WIN A TRIP TO ST. SIMONS ISLAND!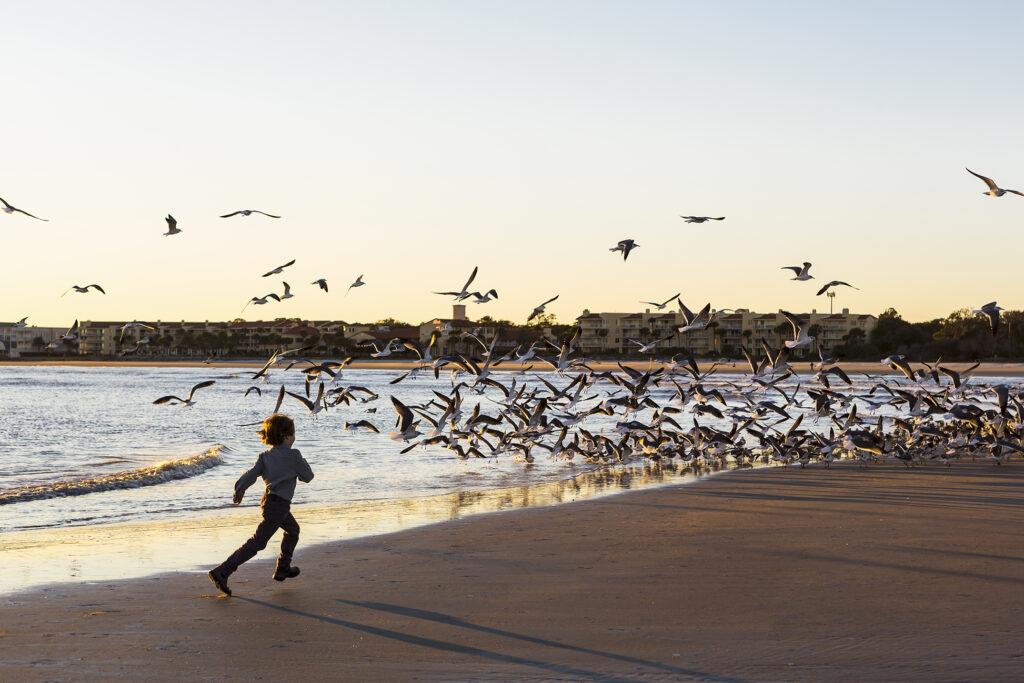 Our Table Hosts will have the opportunity to raise donations leading up to and during the event. The table host who raises the most money will win a weekend trip to St. Simons Island. Visit our crowdfunding page to set up your profile and start raising funds.
---
Donate or Procure Auction Items
We are currently seeking donations for the silent auction. Items donated are tax deductible. If you're interested in donating, please click the button below and fill out the form. Someone will be in touch soon. You can also text S2TAuction to 91999.
Volunteer at the Event
We are always looking for volunteers to help us at events. If you are interested in volunteering for Survive to Thrive or any other SANE event, please scan the QR code below, text HELPSANE to 41444, or click the link below and fill out your information. Someone will be in touch soon.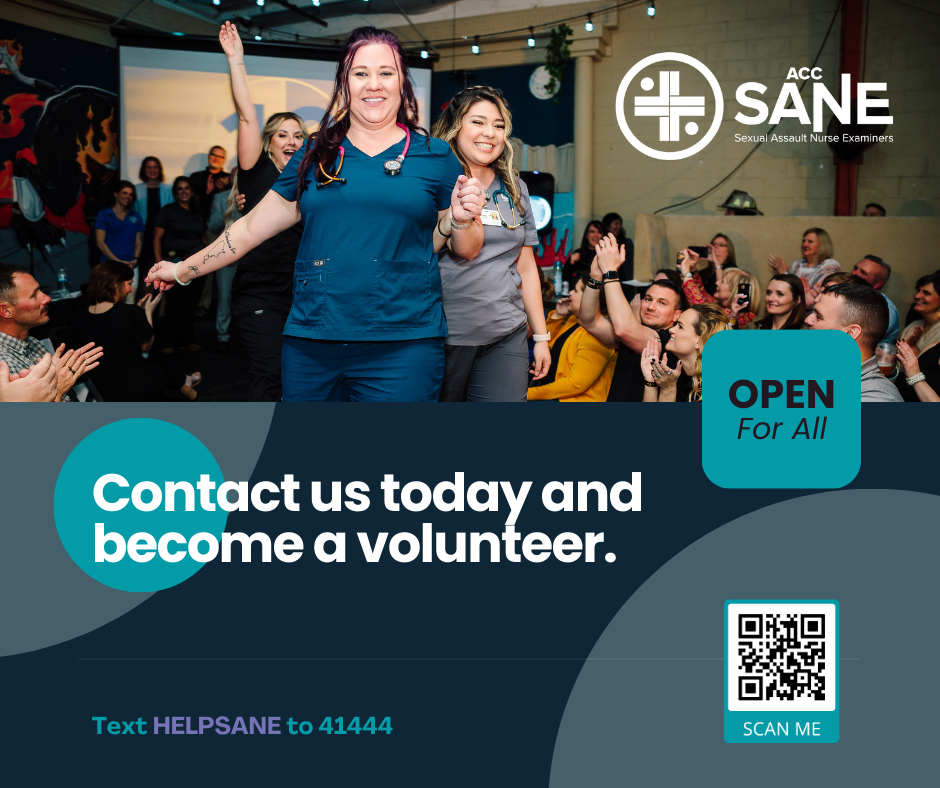 All proceeds from the Survive to Thrive event will benefit SANE, Inc.
Advertise in the Event Program
Advertise your company, organization, or services in our event program. We will also include a hyperlink to your website or social media page in our digital program.
Ad Options:
Full Page Ad – $750
Half-Page Ad – $500
Quarter-Page Ad – $250
Please note: What page your ad is on will be determined based on multiple factors. We are unable to promise specific page numbers. Click the link below to reserve your ad space while it's still available. Contact Michelle Dickens for more information at mdickens@saneinc.org.